Artist performance: Dibs / Immersive Afrobeats
Presented by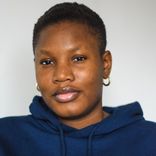 Dibs
DJ Dibs is the Founder of ANIM Sessions, a London based creative studio specialising in interactive virtual experiences.
She has a deep passion for music, technology and innovation which spans across a career as an app developer & DJ.
Notable career highlights include :
Tech @ ASOS, Thomson Reuters & Music @ Lovebox Festival, TEDxEuston, HBO.
In her spare time she enjoys travelling, music production and hacking.